Lessons from big tech can help packaging and FMCG meet the demands of doing business in an environmentally conscious world
Last week, British MPs (politicians, for any non-UK reader) took the unusual step of rebuking Amazon and Apple for their part in the UK's electronic waste problem, singling out the 'built in obsolescence' of products, encouraging regular upgrades. To put the problem into perspective, around 155,000 tonnes of phones, cameras, laptops and other similar items is thrown out each year. That's about 1,500 average sized houses for those, like me, who have trouble imagining that much waste.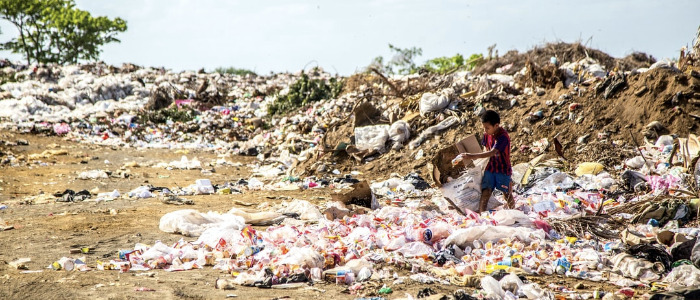 Given their position at the forefront of the never-ending revolution in technology, shouldn't we find it remarkable that two of the world's biggest and most successful technology companies' business models are based on selling items that are viewed as consumables, when their components are anything but?
It's not just famous technology companies which are going to need to handle this conundrum. How do you protect your business when your customers' buying behaviour is starting to be affected by their views on environmental cost? FMCG and packaging companies are among the most vulnerable to this. A critical measure of their success is based on how many packages they put out into the world, a world which is becoming rapidly intolerant of more pollution.
Vesta Smart Packaging's offering can help packaging companies and manufacturers transform their operations by decoupling revenue from the number of packages produced. Our proven smart packages and platform create an effective 'just in time' model that drives efficiency, helping to increase margins, whilst eliminating the need for harmful long-life plastics.  Furthermore, it provides a valuable data set showing product supply and usage that can be separately monetised. Potentially a game-changing position.
That the answer for packaging comes from technology might seem surprising. Adding more technology to packaging might seem like exactly the wrong thing to do in this situation, but we don't have to follow the example of the tech giants in order to run a successful business that helps to minimize environmental impact. Vesta packages, unlike phones, have battery lives of up to 20 years, can be refilled hundreds of times and don't require constant upgrades. At the end of their lives, we are 100% committed to recovering, refurbishing and recycling every single part of them.
A radical re-think is required in how products get to consumers, whilst retaining brand market share and tackling the waste problem. If you're a packaging company or a manufacturer which is ready to think differently, get in touch on info@vestapack.com or via LinkedIn