The world's plastic epidemic is often portrayed as a far-flung problem – one which might cause a bit of unsightly litter on motorway sidings, but not one that could seriously affect our daily lives.
But this could be about to change.
It is a little-known fact that Britain has been selling rubbish to China, paying to pass the buck of our excess garbage, and the proof of our national unsustainability.
According to the BBC, 'Britain has been shipping up to 500,000 tonnes of plastic for recycling in China every year, but now the trade has been stopped'.
That's right. With China no longer willing to accept the waste – in a bid to clean up its own outlook – we as a nation will be forced to confront our throw-away, one-use culture, and the staggering quantity of rubbish that this generates.
The solution is for business, homes and manufacturers to be proactive, and to take this opportunity to adopt smart, refillable solutions for the health—not just of the planet—but of the nation.
UK faces build-up of plastic waste
UK faces build-up of plastic waste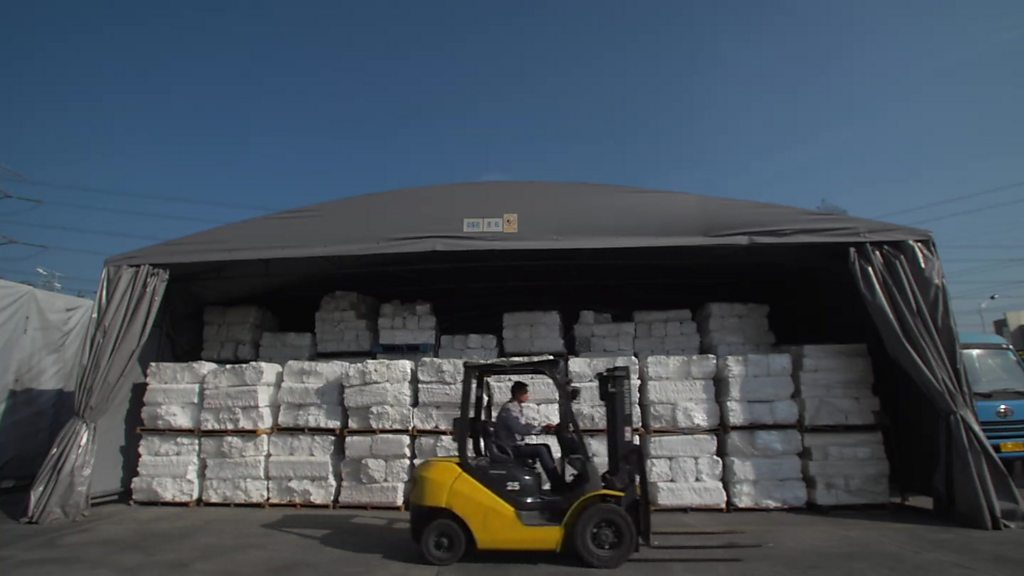 UK does not have capacity to deal with extra plastic waste after a Chinese import ban, says industry group.