Plastic pollution is suddenly in the public eye, with everyone from legislative bodies such as the EU (though recent delays are a concern), to David Attenborough highlighting the appalling scale of the problem.
Recyclable one-use packaging – whilst welcome – looks unlikely to be enough to stem the tide of waste. The reduction in plastic content of disposables can be easily matched or exceeded by an extended period of reuse, and by adopting smart-packaging built to be re-used.
Companies and consumers alike need to spearhead the widespread adoption, or re-adoption, of reusable packaging. Simply using the same package twenty times would reduce plastic waste by 95%.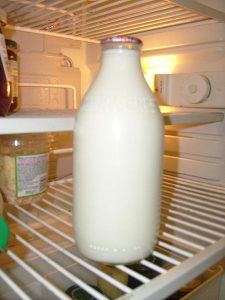 This is not an entirely new idea. Most people over the age of thirty remember the widespread use of milk bottles, which subsequently disappeared. There are a number of reasons for this, but what has changed since the demise of the milkman, is the widespread use of personal delivery and the availability of connected platforms that can more effectively manage the process.
It's time for the milk bottle to make a comeback.